October 31, Halloween, and on this day, people will decorate their homes with different props. This figure of black cats, spiders, pumpkins. This day can not do without witches. We in this master class will make a witch from colored paper. Such a figure can decorate the house or give to someone. You can do the witch with children. After all, it is made easy. Therefore, the child is quite able to cope with such a hack.
How to make a witch out of paper for Halloween
To make a witch, we will need:
colored paper;
scissors;
glue;
black marker.
First we make the basis of the witch pupa. We take a sheet of black paper and make a small bag about ten centimeters high.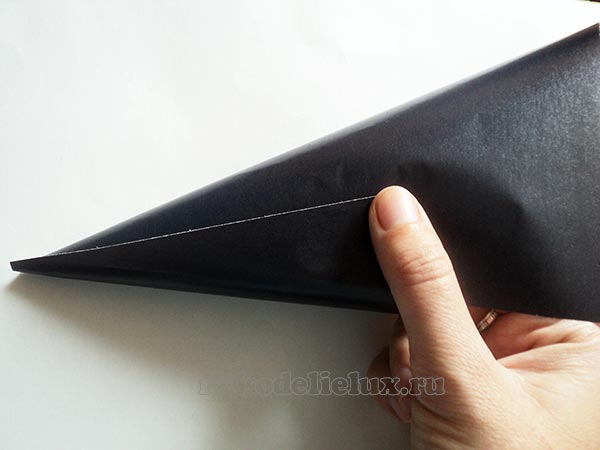 We glue it and cut off the excess.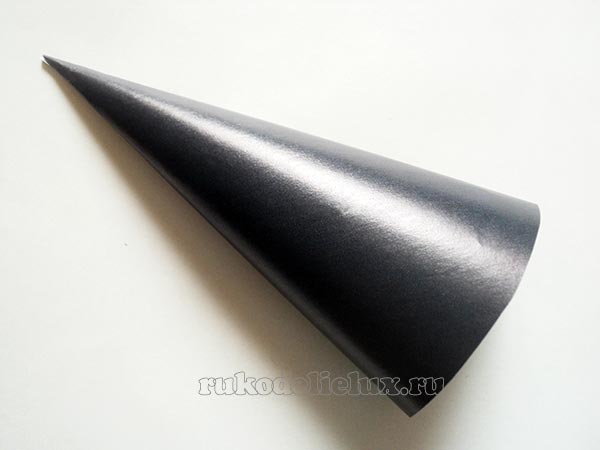 Cut out an oval from white paper. This will be the face of the witch. You can use a pencil to lighten it up a little. But you can leave white.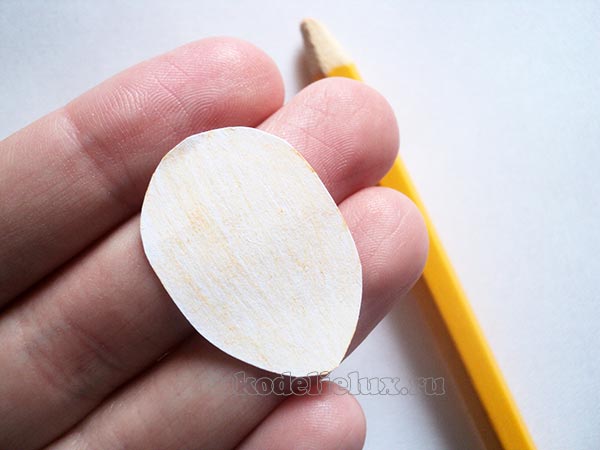 We glue the face onto the bag so that a cone of about three cm in height remains on top. This cone will be the tip of a witch hat.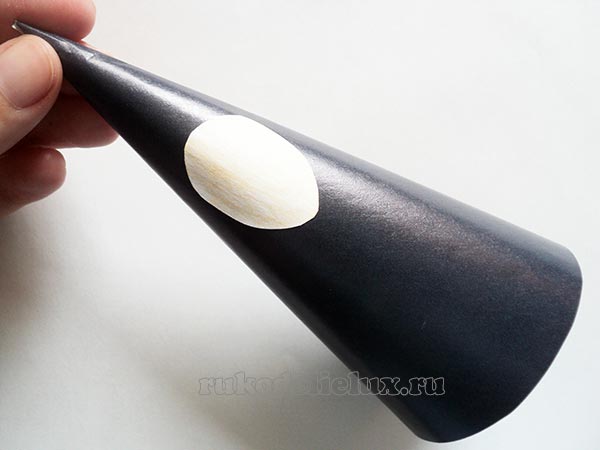 Take the orange paper and cut off a strip of about six to seven cm. The width can be any, depending on the desired length of the pupa's hair. If the paper is orange on one side and white on the other, you just need to glue the two strips with the white side inwards.
And make cuts, not reaching the end of five to seven mm .. The width of the strips should be about five mm ..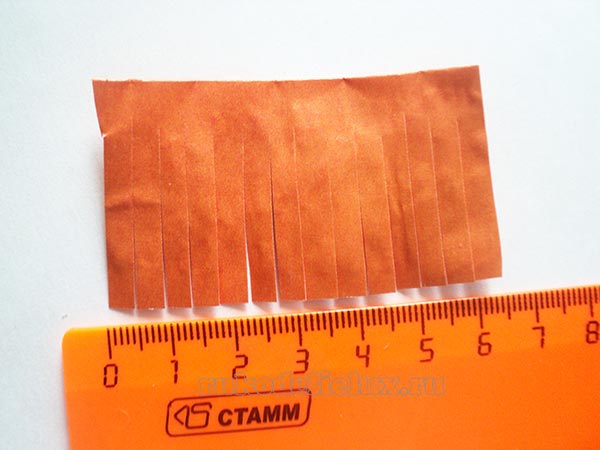 Glue the hair on top of the face of the pupa, rounding the cone. A little twist the strip to the hair was wavy. Hair is ready. You can go to the hat.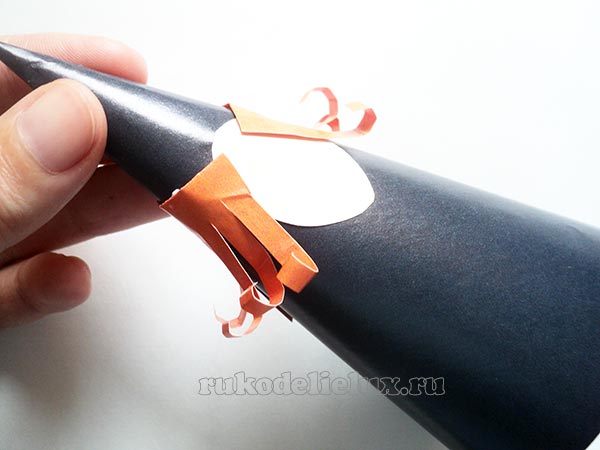 Cut out black paper with a circle diameter of six cm.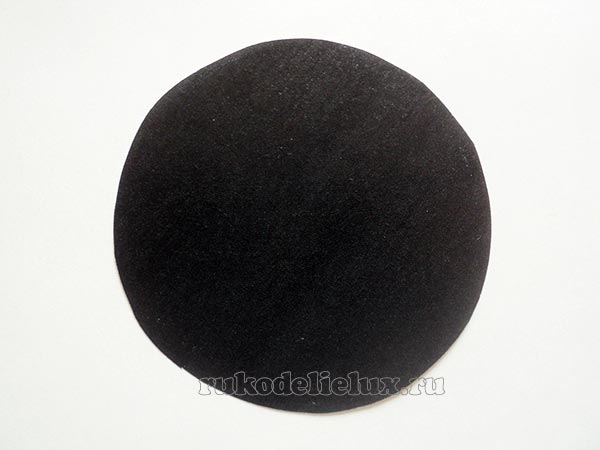 And in the middle we make incisions. Turn down them. These are the fields of the future cap.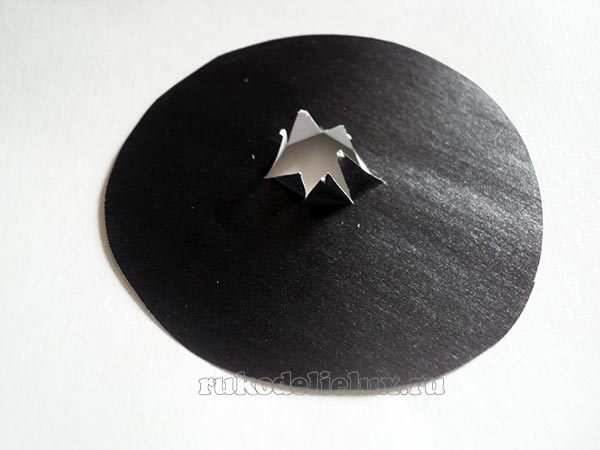 Try on the cone. The hat must go to the beginning of the witch's face. If it does not, then you need to make the cuts longer.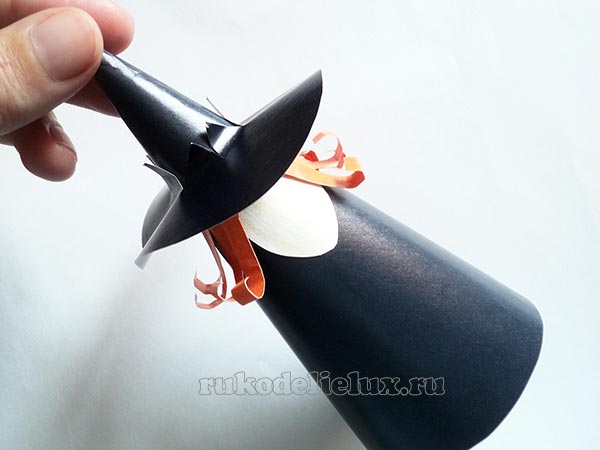 We will cut out a strip of lilac paper and paste it so that we hide the cuts on the bonnet.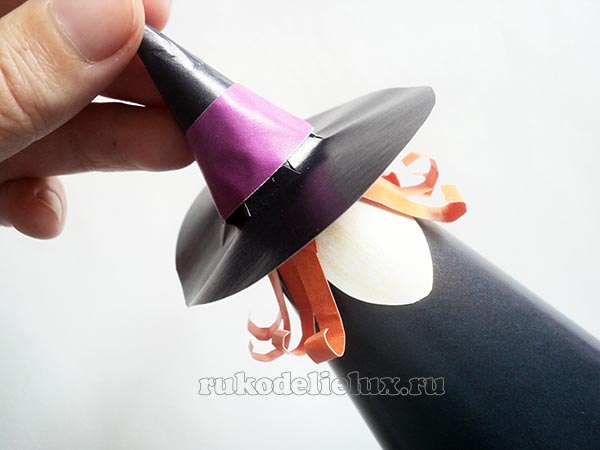 Cut the sleeves from black paper.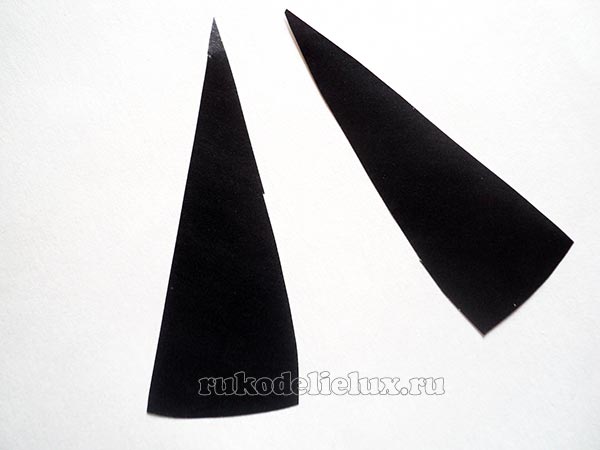 We glue them on the back, lowering it down a bit. Fold back slightly in front.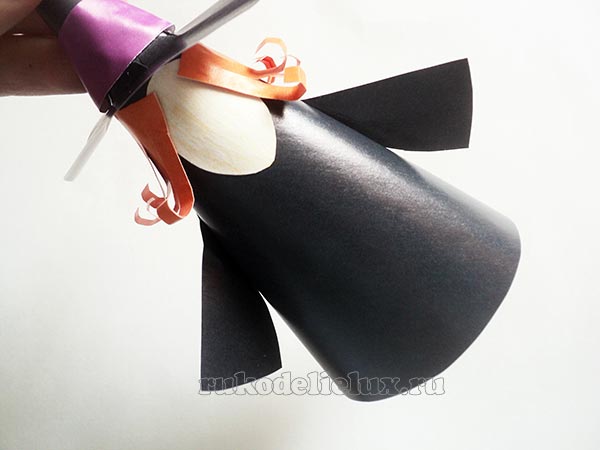 Draw a face with a black felt pen. It remains to make a broom. To do this, take the brown and gray paper. Brown paper twist the tube to five cm tall.
And from the gray we cut out a strip seven cm long and four cm wide. We make incisions of width 5 mm., not reaching the end approximately one cm.
Lubricate the top of the gray blank with glue. And twist, wrapping a brown straw. We got a broom.
Related News:
Meat croissants with vegetable filling
How to tie a Winnie the Pooh toy
How to become friends
How to treat osteomyelitis
How to eliminate creaking in the door